Free Tools
eBook: Recruiting the Volunteers You Need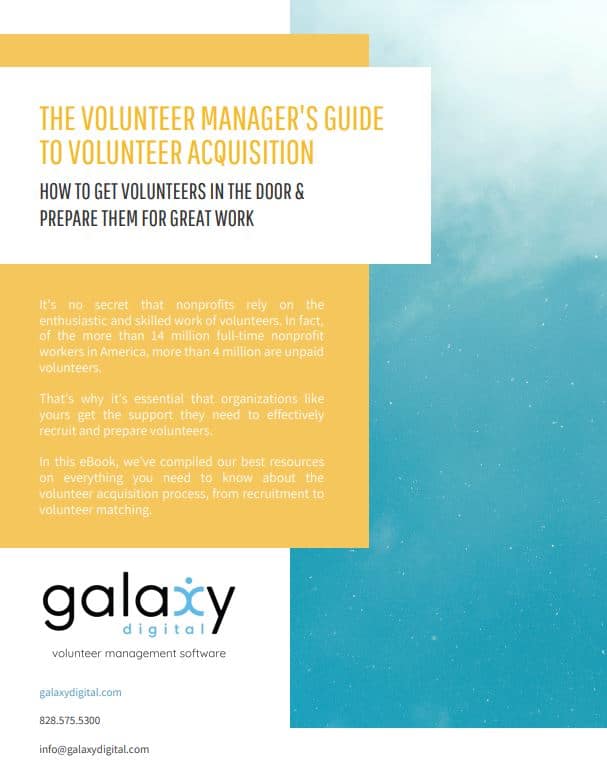 The Volunteer Manager's Guide to Volunteer Acquisition
In the ever-changing volunteer landscape, it's essential for your organization to stay up-to-date with the best volunteer recruiting, on-boarding, and training strategies.

To give you a head start, we're sharing a new eBook on the volunteer acquisition process, from virtual and in-person recruitment to volunteer skills matching.
This free eBook will help you:
Optimize your volunteer recruitment efforts, especially for virtual volunteers

Set volunteers up for success with an pro-level volunteer orientation

Train and develop volunteers for long-lasting engagement and impact
Download the eBook and start getting the volunteers you need!