We Make Volunteer Management Easy
A Connected Community is a Strong Community
It's pretty straightforward: we believe we can build stronger communities through simple technology that improves lives by connecting people, organizations, and resources. Our culture is built around succeeding together, celebrating success, and creating our own social change.
And of course…office dogs. And Taco Tuesdays.
Succeeding Together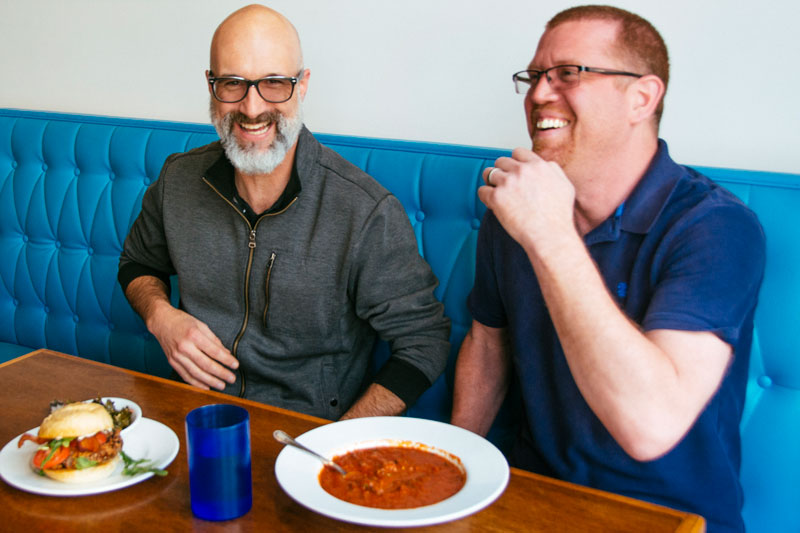 Great things happen when you connect people with resources.
What started as an idea of "doing well by doing good" has grown into millions of hours of human connection. Today, people around the world use our technology to volunteer for the causes they care about.
Doss Church and Jim Nimblett founded Galaxy Digital over a plate of chicken and waffles while sitting in an Asheville diner. After a brief stint as a social networking company (thanks, Facebook) they realized they needed to head in a new direction.
Believing that the most successful companies start with what they love, our two founders asked three big, but very simple questions…
They quickly realized they had a common vision: To contribute to a more healthy and positive society, strengthen communities, and help make the galaxy a better place.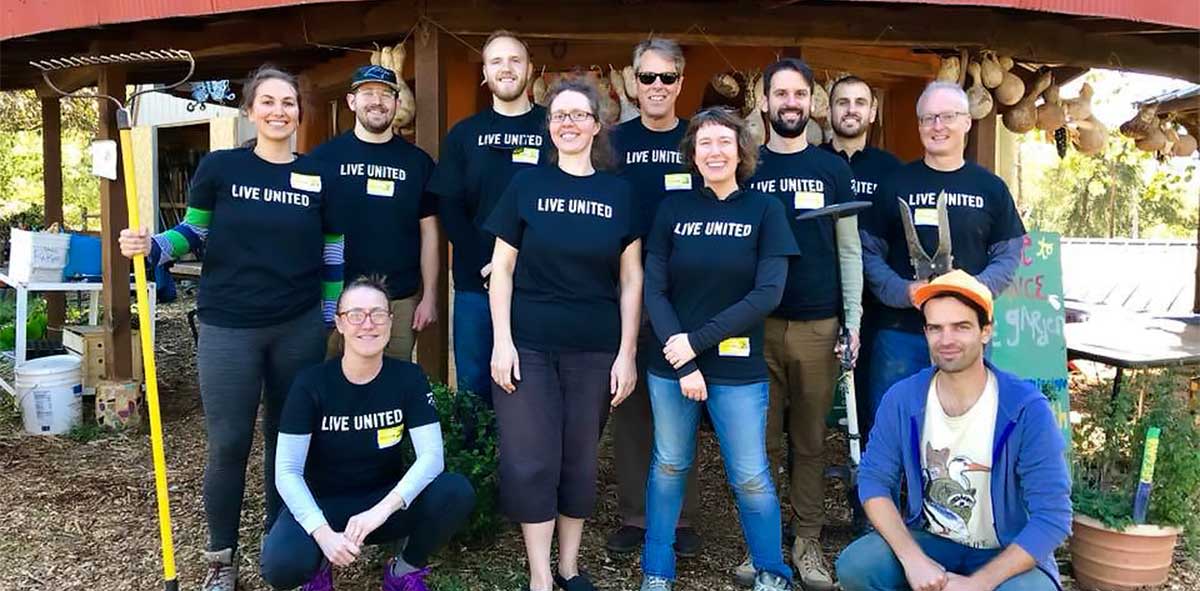 Celebrating Success
We are proud to make software that helps nonprofits track and manage their volunteerism, communicate their impact, and become stronger and more organized forces for good within their communities.
Today, Galaxy has the pleasure of serving thousands of nonprofits, corporations, and campuses who use our volunteer management software.
Creating our own social change
From the beginning, our company has deeply believed in giving back to our local community. It's a no-brainer to offer our employees PTO for personal volunteer work. As a company, we participate in our local United Way's Day of Impact twice a year and have achieved 100% participation in their annual campaign.
Over the years, we've done a little bit of everything, from cleaning the banks of the French Broad River to building a pergola at a local elementary school. We love contributing to real change in our community and seeing the impact first-hand.
We're proud to volunteer local in Asheville, NC and to use our own software to record our hours when we do!
Think we might be the right fit for your organization?
Get a free personalized demo - whether you are a four-person team or a national organization, we have a solution that will work for you.
Join 20,000+ Volunteer Leaders
Get impact-boosting articles, guides, and webinar invites to help grow your volunteer program