Volunteer Rewards and Recognition
Automating volunteer recognition with custom badges is the perfect addition to a volunteer rewards program.
Show appreciation to volunteers for their commitment to your cause. When you set participation benchmarks, Get Connected will automatically reward volunteers when goals are achieved. Choose from a variety of badge designs and add custom labels; this is a fun way to show your appreciation, motivate repeat volunteerism, and encourage volunteer participation.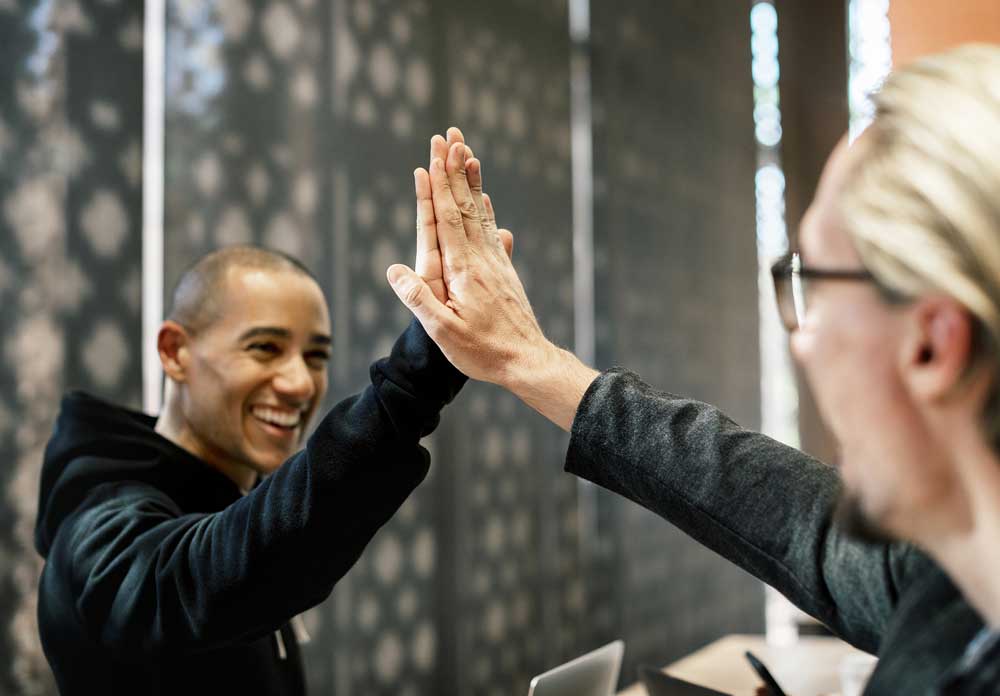 See how Get Connected can help you and your volunteers with scheduling, fundraising, paperless waivers, and more.
Just need a quick, easy way to track volunteer hours?
Try Shift - Get a 30 day free trial!
Learn more about Volunteer Badges and Gameification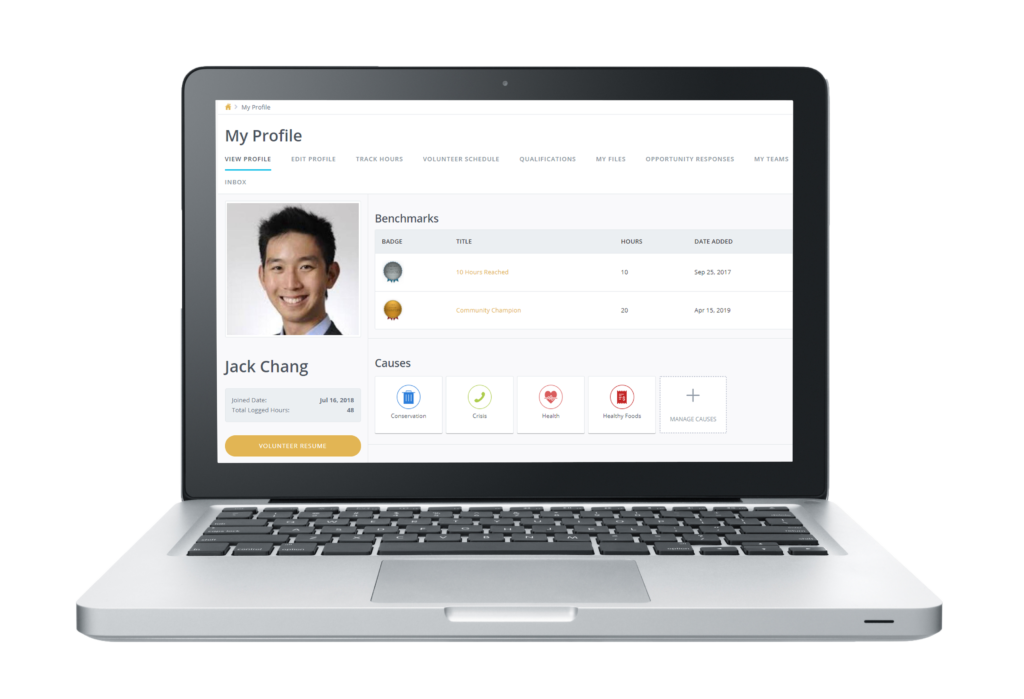 Automate volunteer rewards and recognition
Get Connected can build volunteer relationships for you. As volunteers hit certain pre-determined benchmarks, they will automatically receive a gamified badge that they can share with their family and friends, employer, and their social networks. Gamification is a top tech trend that's here to stay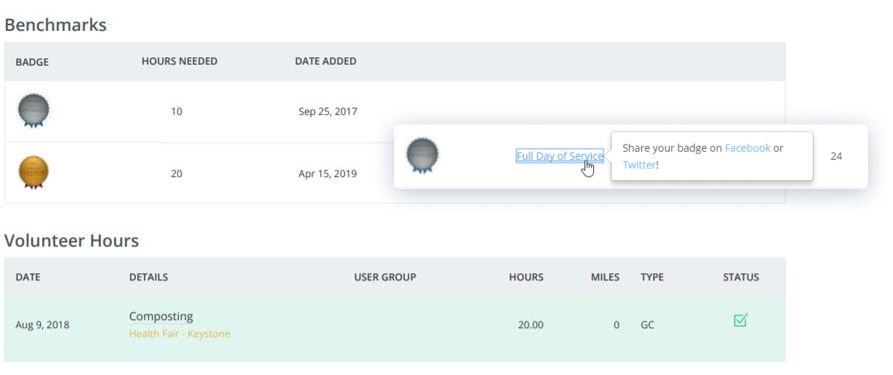 Motivate volunteers
If you've run out of volunteer awards ideas, benchmarks are for you. You can easily generate a list of your top volunteers and issue volunteer rewards to those deserve it.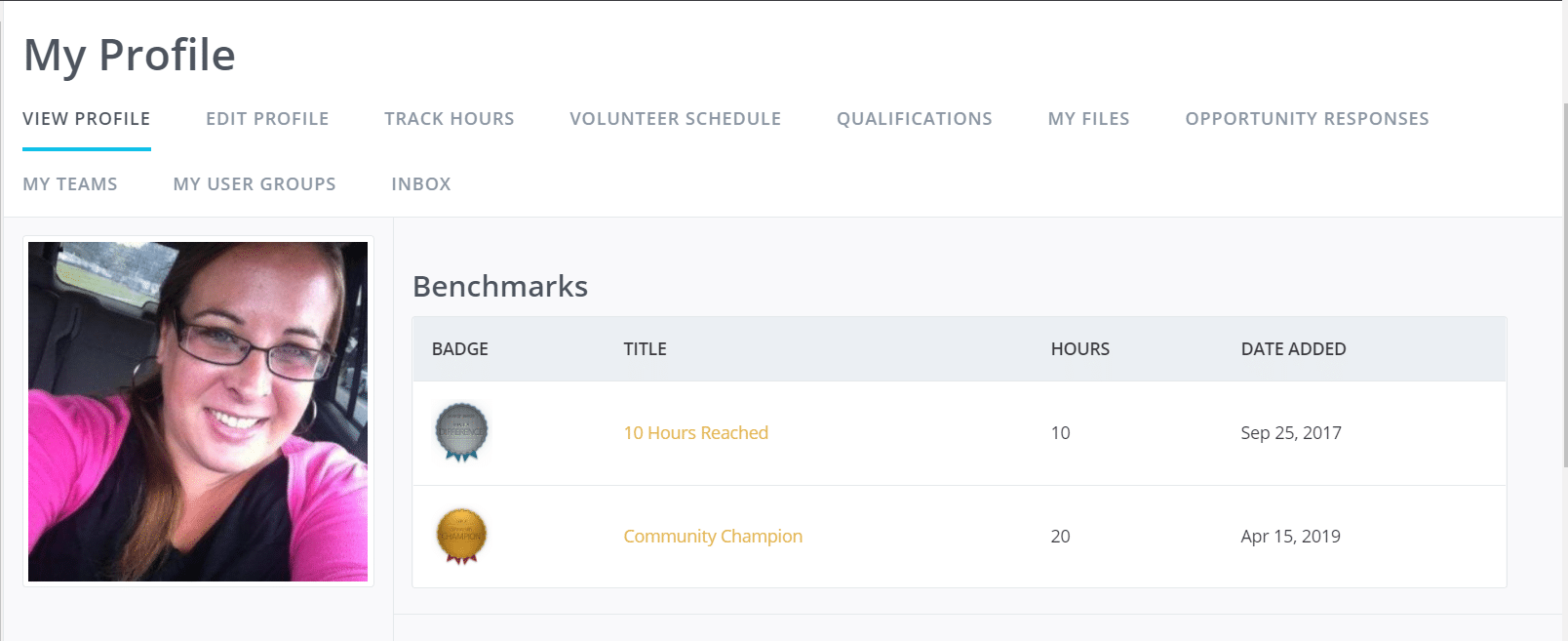 Report with ease

Use the volunteer rewards system to report on volunteers who have earned particular badges. Easily customize your volunteer rewards program to recognize individual groups of corporate volunteers or track your Dollar for Doers program.
Bonus Features
Easy volunteer recognition: Badges will appear on the Volunteer Profile and Volunteer Resume.

Badges are shar

eable from a volunteer's profile page to a social media platform of their choice.
Request Demo
Need more information about a product or whether it's the right fit for you? Let's figure it out together.
Join 20,000+ Volunteer Leaders
Get impact-boosting articles, guides, and webinar invites to help grow your volunteer program