Get Connected is Trusted by Thousands of Amazing Organizations


Must-Have Volunteer Management Software Features
These features are included in both Sustain and Amplify - find out which one is right for you - Compare Products
Empower your Program Managers
Give your volunteer leaders the tools they need to manage individual programs and locations.
Give Program Managers access to dedicated dashboards and tools for the unique programs and locations they coordinate.
Build individual onboarding workflows, and reporting for each program, location, or department.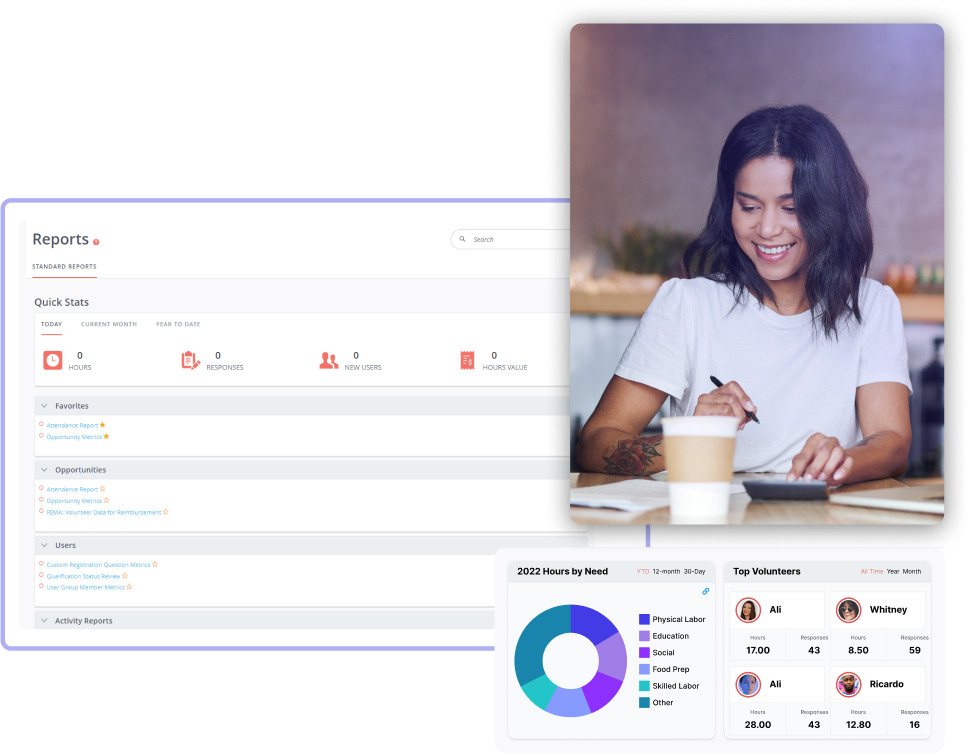 "Now, people can sign up very easily and quickly on their own, which takes up a lot less time for our staff....It really combines all our processes into one program, which is helping streamline our time and efforts."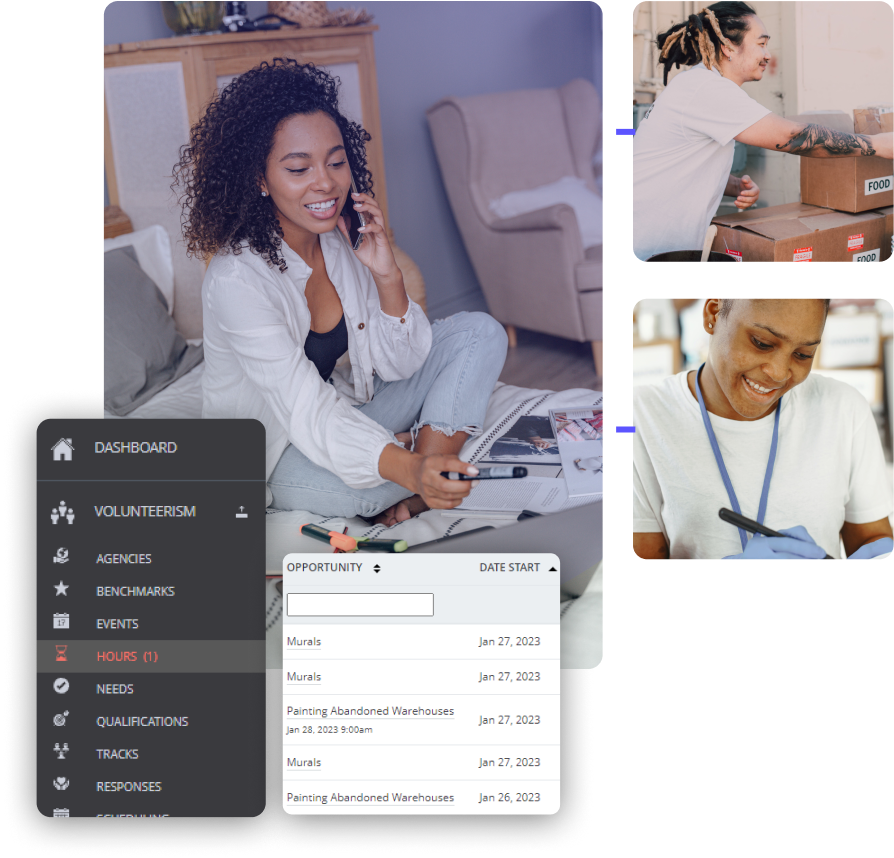 Manage custom registration pathways from start to finish
Get program-specific information and pair volunteers with the right opportunities using Multi-Track Registration.
Create multiple volunteer applications for each of your Programs or Locations.
Automatically connect new volunteers to the right Volunteer Leader using Program Assignments.
Create specific registration paths for corporate groups, court-ordered volunteerism, local service groups, and more.w
"Unifying our multiple volunteer resource centers and sites with the system - we have numerous locations and hundreds upon hundreds of volunteers, so having all of our resource centers utilize the same volunteer database is incredibly helpful"
Get your volunteers ready to make the biggest impact
Use Qualifications to connect the right volunteers to opportunities that have special requirements.
Generate smart recommendations for volunteers based on their skills and interests.
Apply unique training and qualification requirements to different opportunities.
Send qualification expiration reminders to make sure your volunteers stay in compliance.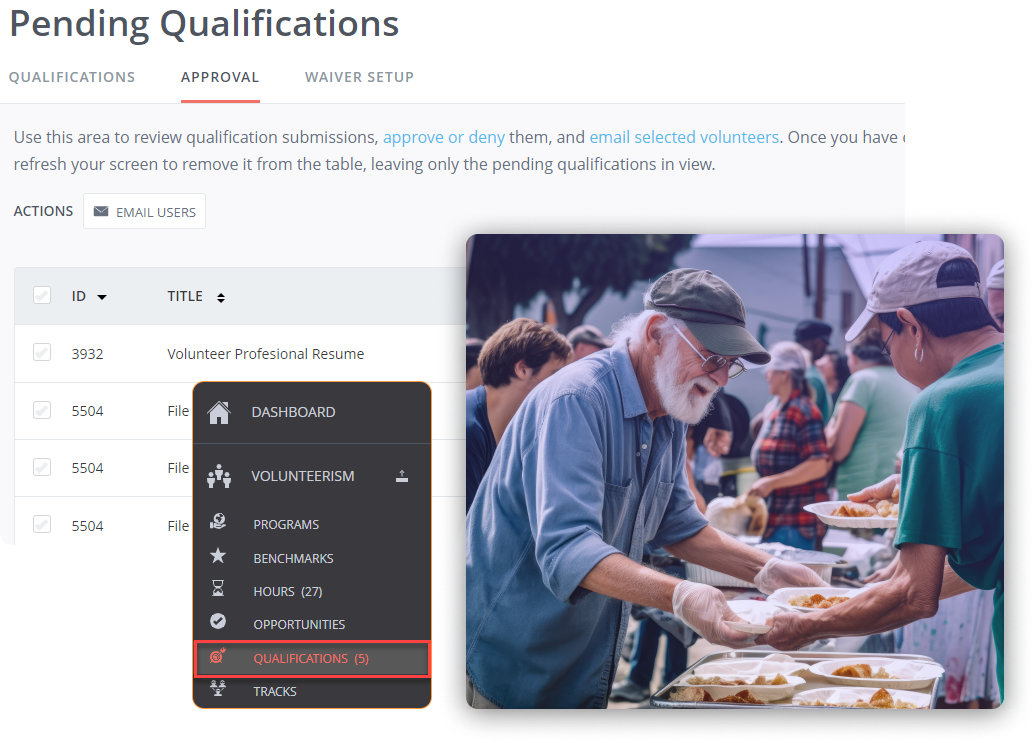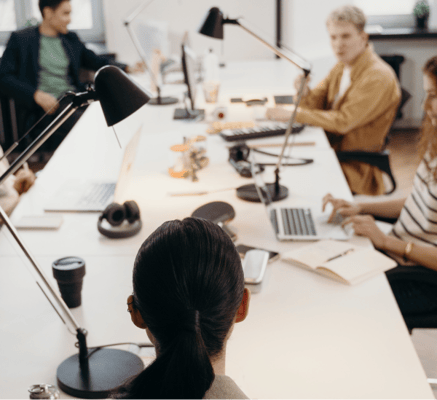 Researching a new volunteer management tool can feel like a big deal. We're here to help.
Not sure which solution is right for you? Not ready for a demo? Want to learn more about volunteer technology in general? Let's talk.
"Qualifications were one of the things that sold me. Using this, I can require people to train before they're able to access opportunities"
"I can allow them to only signup for things they're trained to do, and I can set those permissions to expire!"
Get started today
Make Volunteer Management Easy
Schedule a free demo now to see how Amplify will improve the way you manage volunteers.