Volunteer Waiver Tracking
Ensure your organization is protected with integrated volunteer liability forms.
Whether your volunteers are operating machinery or working with children, it's important to take the necessary steps to reduce risk and keep your community safe. Seamlessly integrate your electronic volunteer liability waiver into the volunteer signup process, so you'll never miss a signature.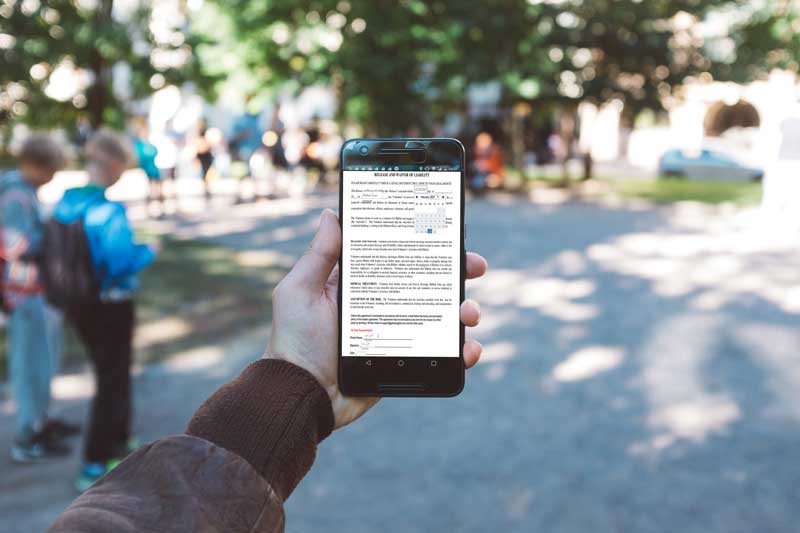 See how Get Connected can help you and your volunteers with scheduling, fundraising, paperless waivers, and more.
Just need a simple way to track volunteer hours? Try Shift for Free!
Easily sign, manage, and track volunteer waivers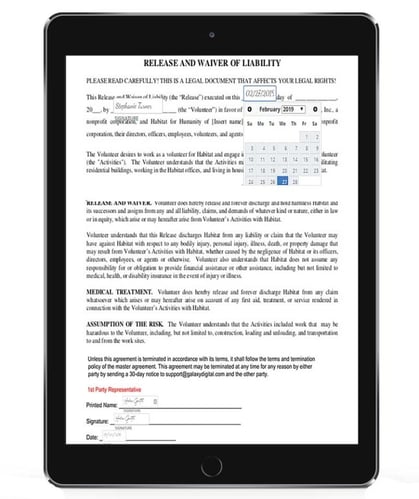 Assign liability waivers to any opportunity listing.

Upload your volunteer waiver to your platform database, ready for future use.

Require volunteer waiver forms for minors and limit opportunities to Connect users under 18 years old.

Automatically save to each user's profile.

Restrict access to opportunities until waivers are signed.
Bonus volunteer liability features
Make it easy for users to sign documents on their computers or smartphones and start volunteering.

We've partnered with

Verified Volunteers

to simplify the volunteer background check process.
Request Demo
Need more information about a product or whether it's the right fit for you? Let's figure it out together.
Join 20,000+ Volunteer Leaders
Get impact-boosting articles, guides, and webinar invites to help grow your volunteer program