Volunteering Resume
Give volunteers the tools they need to succeed in the workplace, the classroom, and the community!
Empower volunteers with the attractive, downloadable Volunteer Resume. Composed of compelling infographics, the volunteer resume displays personal volunteer data like hours worked, impact value, and more.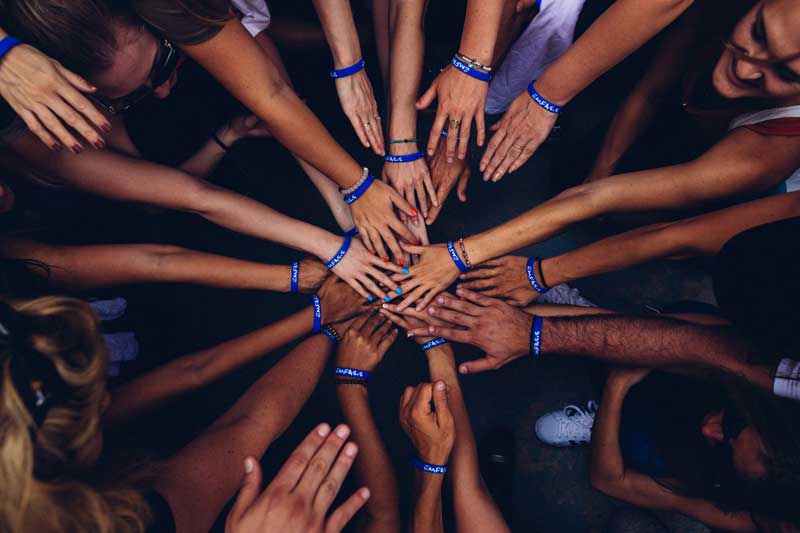 See how Get Connected can help you and your volunteers with scheduling, fundraising, paperless waivers, and more.
Just need a quick, easy way to track volunteer hours?
Try Shift - Get a 30 day free trial!
Learn more about Volunteer Resumes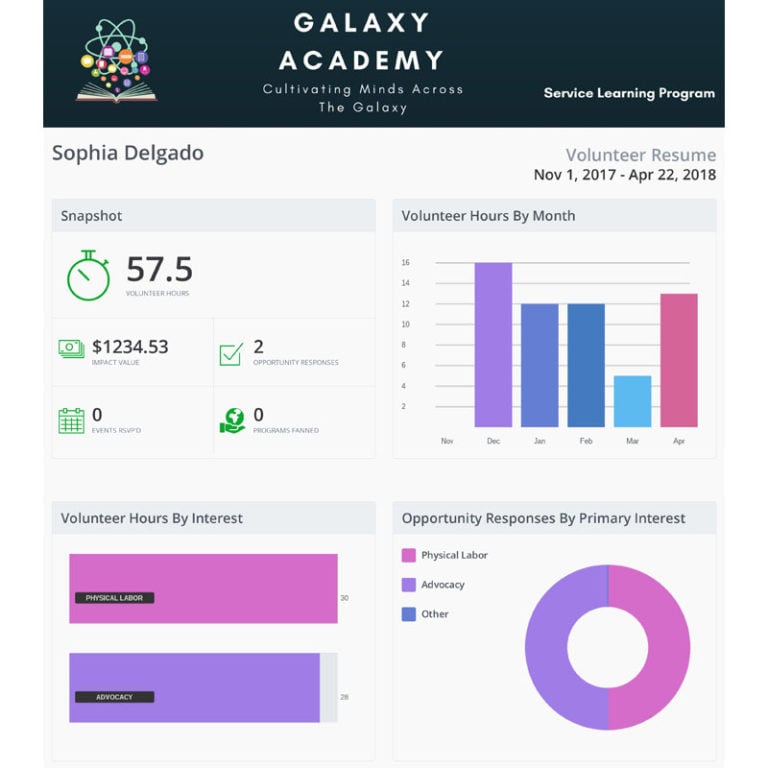 Exportable volunteer resumes to showcase hours, impact, and responses
Select a date range to view volunteering data over time.

Download the resume in PDF form with the click of a button.

Colorful graphs and charts make for an eye-catching, stand-out resume.

The resume Snapshot provides a graphic summary of hours contributed, impact value, number of opportunity responses, and more.

Understand volunteering trends with graphs that break down hours and responses by interest.
Bonus volunteer engagement features
View badges awarded for outstanding service, attributed to the Volunteer Resume and Profile.

Each Volunteer Resume features your organization's branding.
Request Demo
Need more information about a product or whether it's the right fit for you? Let's figure it out together.
Join 20,000+ Volunteer Leaders
Get impact-boosting articles, guides, and webinar invites to help grow your volunteer program