Free Disaster Response Toolkit
The United States has experienced a sizable influx of billion dollar disasters in recent years. According to the National Oceanic and Atmospheric Administration (NOAA), the United States endured two catastrophic storms between January and April 2019 alone. Between 1980 and 2013, the U.S. averaged roughly six large-scale disasters per year. Over the past five years, that number has spiked to more than twelve. In 2018 alone, it's estimated that natural disasters cost the U.S. $100 billion and killed nearly 250 people.
When these disasters strike, disaster relief organizations deploy to affected communities. They typically work closely with community leaders to identify and prioritize humanitarian needs like rescuing and treating victims, providing temporary shelter, serving warm meals, providing trauma counseling, or distributing hygiene kits. Many disaster agencies maintain a presence through the response, recovery, and mitigation phases following an emergency.

Whether you're a nonprofit who wants to partner with these disaster response groups, or a citizen searching for volunteer opportunities, the following list will help you identify domestic and international disaster relief organizations. While this is not an exhaustive list, it's a good place to get started.
International Disaster Relief Organizations
There are many international humanitarian organizations that focus on disaster relief work. These organizations are all unique, each bringing different skills and resources to enhance the community's response and recovery operations.
National Disaster Relief Organizations
Plenty of natural disaster relief organizations operate within the United States. These organizations, whether generalized or specialized, are poised to respond whenever a national disaster strikes.
Flood Relief Organizations
Earthquake Relief Organizations
Download your FREE disaster response toolkit >>
Faith-Based and Christian Disaster Relief Organizations
Get Involved
Due to increasingly volatile weather patterns, natural disasters are going to continue to plague the United States and abroad. Disaster response volunteers can play a key role in preparing for disasters and mitigating their impact. Engaged citizens can use this list to find organizations to contribute time or donate money and supplies to. Government disaster management agencies and related nonprofits should consider a disaster management software like ReDI to help them activate and manage qualified volunteers in disaster scenarios. Streamlined volunteer management among all organizations responding to a disaster can help increase impact and ensure the safety of volunteers.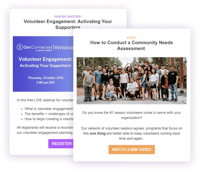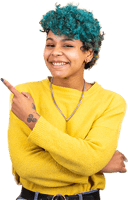 Join 20,000+ Volunteer Leaders
Get impact-boosting articles, guides, and webinar invites to help grow your volunteer program
Whether you are a government disaster management agencies, a nonprofit involved in disaster response, or an engaged citizen, it is important to be familiar with these major disaster relief organizations. Knowing the key organizations involved in disaster response can help know what to do when disaster strikes.