The importance of a well-crafted volunteer opportunity
Starting off on the right foot with your prospective and returning volunteers is vital. The best way to do that is to build trust through clarity of communication during each step of the volunteer sign up process. A volunteer opportunity description can be a recruitment message for new volunteer prospects or the message needed to bring back a sign up from your lapsed volunteers.
In addition to the name of the opportunity, you'll want to stay clear when writing the full opportunity description. When you're crystal clear on what your organization truly needs from the volunteer, it makes it much easier for them to enthusiastically raise their hand and sign up for the opportunity.
Here are some clarity focused questions to consider when crafting your volunteer opportunity:
Have you fully identified your program's specific needs?
What skills does the volunteer need to have?
What are the who, what, where, and when of this volunteer opportunity?
Do you know how many roles you need to fill?
Are these roles specific enough or are you expecting one volunteer to fill multiple roles or complete multiple tasks?
Is this a one-time, recurring, or as needed opportunity?
The structure of an irresistible volunteer opportunity description
A well-written volunteer opportunity can be one of the very the first steps to your volunteer retention efforts. This clarity provides stability that volunteers can rely on. Use the following outline to structure your volunteer opportunities.
Start with a name
Ask a question
Invite
Description
Call to action
Additional Details
Start with a Name
The first thing your volunteer base will see is the name of the volunteer opportunity programming that your organization is promoting. If you have a volunteer site or newsletter, you'll want to use these channels to share your opportunities! When the name of the program is both creative and descriptive, it'll be sure to inspire action.
Bonus Resource Creative Names for Volunteer Programs: 50 Ideas to Engage More Volunteers
Ask a question
This is an excellent place to use a targeted recruitment message! Beginning with a question helps volunteers identify if they're the right fit for this opportunity.
"Are you a French speaking person looking to make a difference in your community?"
"Do you love helping children learn to read?"
"Have you been looking for a chance to share your love of cooking with your neighborhood?"
This truly is your chance to catch a prospective volunteer's attention and get them to raise their hand and say 'yes' to volunteering with your organization!
Invite
Here you'll extend the invitation from your organization to the prospective volunteer.
"You're invited to volunteer with [organization's name] this upcoming Saturday for a garden party!"
"Looking for local animal lovers to take our dogs for a hike!"
"We're searching for French translators to provide support services for local families"
This is where you want to make it clear that you're actively looking for engagement. Don't be shy here, prospective volunteers want to feel your energy and know that they're needed. What you're seeking to express in the invite is that you're looking for the right volunteers to fill these crucial roles.
Description
This is where you'll answer the who, what, when, where, and why of your description. After you've gotten someone's attention with your program or opportunity's name, asked them a question to self-identify if their a good fit, and then extended the invite, you'll want to make sure you're sharing accurate information about what to expect when they show up for their shift.
Much of the time, these are the details that you'll see first in a description, but prospective volunteers tend to care more about the details once you've already gotten their attention and not before.
Who – Be specific about who you're looking for and use a targeted recruitment message
What – Here's where you'll share the specific activity that will be completed with enough details for volunteers to understand what's expected of them

Is this activity high energy?
Does this opportunity involve people?
Will the majority of time be spent working on a computer doing data entry or admin work?
Are there necessary tools to complete these activities appropriately?

Where – Will this opportunity be located at your office, on site, or is this a virtual opportunity?
When –How much time is involved? Is this opportunity weekly, monthly, or just one time?
Why – Your cause matters! Have you shared the why of your volunteer opportunity in the description? This is a great chance to show how each program fits into the whole of your organization's greater mission.
How – Is this for skilled volunteers? Will there be training? What skills are necessary to be a part of the opportunity?
Call to Action
There are many effective ways to inspire action and that's just what you want to do here! You can keep it simple with a "Sign-Up Here" but when you use words that are more action oriented you may see better success.
Try using more unique CTA's to grab attention and make certain your volunteer base feels the urgency to take action immediately. A strong guiding principle is paying attention to your verbs to make certain they're not passive, but more active.
"Sign-Up Now"
"Make a difference, register here!"
"Apply Now to Become a World Changer"
"Partner with us"
"Become a big brother today!"
"Get food to families that need it now"
The CTA is a great place to hyperlink your online sign up if you have one or to include other information about how volunteers can get started with your opportunity.
Additional Details
At the very bottom, you may provide a few more details that would only be necessary for those truly committed to showing up:
Wear close toed shoes
Wear jeans or comfortable work pants
Masks are required
Background checks must be completed
Examples of well-written volunteer opportunities
The Simple One-Day Volunteer Opportunity Description
Community Garden Day
Do you love plants and people? We're having a garden party!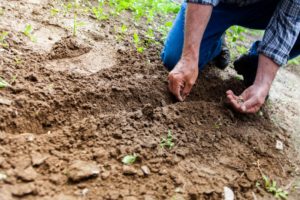 Volunteers needed at our Community Garden Location
Saturday, May 15th from 8:00am-1:00pm
We'll provide the garden gloves and all necessary supplies. Just bring yourself, clothes you're comfortable getting muddy in, and get ready to weed, till, and plant our new edible garden at the community center!
Become a garden volunteer today!
Snacks & Water will be provided.
*close toed shoes recommended
The Seasonal Volunteer Opportunity Description
Math-lete Team Coach
Are you a skilled in math and want to make a difference for local students? If geometry, algebra, and coaching middle schoolers for the Math-lete competition sounds like fun, then we're looking for you!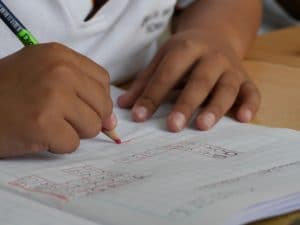 At Community Tutors, we're recruiting Math-lete coaches to volunteer at our nonprofit after-school program to prepare our Math-lete team for their Winter competition.
You'd be placed at one of three local locations. Math-lete practices take place Wednesday afternoons, 3:30-4:30 from September 14th to November 16th.
We're committed to facilitating opportunities for students to increase their grades, test scores, and chances of pursuing higher education through creative and fun learning.
Apply now to make a difference that truly adds up!
To apply and become a Math-lete Coach fill out our application and proceed with background check.
If accepted to the Math-lete Coach program, you'll be required to complete our volunteer orientation and coach's training.
Learn more about our program's successful students by heading to our website!
The Ongoing Volunteer Opportunity Description
Meal Delivery Heroes!
Do you care about access to healthful fresh food for our community? If you have at least two hours a week you can give to this cause, you may be just the hero we're looking for!
We're searching for Meal Delivery Heroes to deliver fresh food to community members who would not otherwise have access.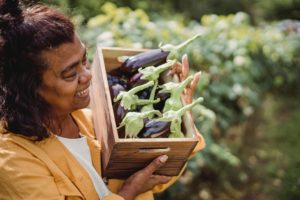 You would come to our downtown location, pick up pre-packed veggie boxes, and deliver them to 5-10 locations nearby. We need volunteers who can commit to at least 1 scheduled shift per week taking place on Tuesday, Wednesday, or Thursday. Your time commitment would be 2 hours or less including pick up and delivery.
Our mission is to provide fresh food to communities living in food deserts and the Meal Delivery Hero program is a big part of that vision, as it helps us include those who are unable to travel to our location.
Join our fleet of Meal Delivery Heroes today!
You'll apply, fill out necessary background check, attend orientation, and then go on a route with an experienced Hero to train in our team process.
*Masks must be worn for the full shift
To learn more, head to our website!


The long term benefits of well-written volunteer opportunities
Volunteers appreciate knowing what to expect from the organization they are working for week in and week out. When you regularly craft well-written and clear volunteer opportunity descriptions, you'll naturally increase 3 vital components of healthy volunteer relationships:
Trust Factor
Your volunteer opportunities delivered! You took the time to make certain what you wrote was an accurate reflection of the experience, thus building trust in your organization.
Commitment
An accurate assessment of time and activities involved shows volunteers your organization is well-run, making it easier for them to commit to more opportunities on an on-going basis.
Retention
Recruiting the right people from the beginning leads to greater satisfaction and desire to continue to volunteer for your organization.
When all of these factors consistently line up with their actual experience of volunteering with you, their trust and confidence is higher in your organization and also in their own performance of their volunteer duties.
Investing the time into crafting irresistible volunteer opportunities supports your volunteer recruitment efforts. Coupled with a consistent volunteer opportunity marketing strategy, you'll begin to see your program's ROI increase. An irresistible volunteer opportunity description does its job well by recruiting the ideal volunteer from the very beginning.
At Get Connected by Galaxy Digital we know there are many elements you need to balance as a volunteer manager. That's why we've created a volunteer management software to meet all of these needs together into one streamlined system for recruitment, engagement, retention, and reporting.