Free Tools
Quiz: Your Volunteer Management Tech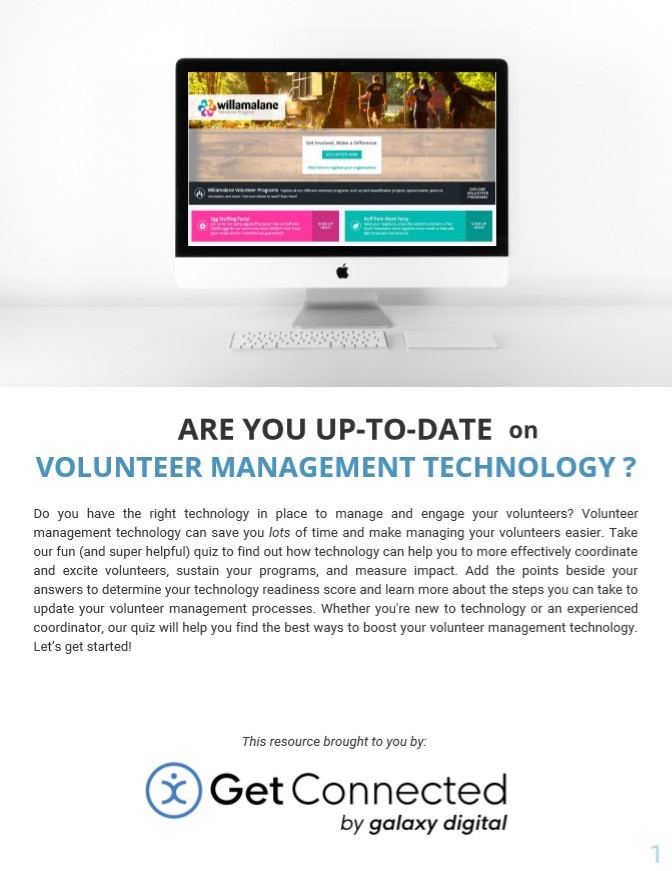 Is Your Volunteer Management Tech Up-to-Date?
We put together this insightful (and fun!) quiz to help you get a clear idea of how technology can help support your volunteer program.
Whether you're new to volunteer management software or an experienced system admin, you'll receive an individual "technology score" that you can match with actionable recommendations on how to make the most impact with the resources you have.
Download the quiz and make sure you've got the right tools to meet your volunteer management needs!