On this episode of Sterling Live, Katie Zwetzig, Executive Director, Sterling Volunteers, and Doss Church, Founder and Chief Development Officer, Galaxy Digital, discuss technology advancements in volunteer engagement.
In this recorded webinar, the discussion tackles some important questions:
How has managing and engaging volunteers changed in a hybrid/virtual landscape?
What is the current state of technology in volunteer programs amidst COVID-19?
What growth is possible for volunteer programs with the current advancements in technology?
How does a seamless background screening experience enhance volunteer engagement? And what changes are we seeing in volunteer screening as a part of the registration process?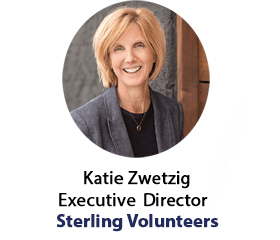 Katie is excited to be leading the revolutionary change Sterling Volunteers is bringing to the nonprofit and volunteer industry. She has been at the forefront of the screening industry for the last 14 years.
Katie feels strongly that nonprofits and volunteerism are at the heart of a strong community.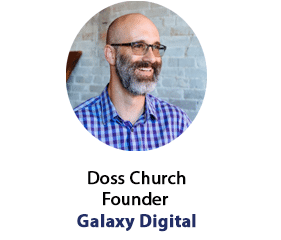 As one of the founders of Galaxy Digital, Doss believes great things happen when you connect people with resources. His focus for the past 12 years has been connecting community with much needed resources through Get Connected volunteer management software.
Doss feels that succeeding together is possible.
What are the top volunteer management software features for volunteer recruitment?
A strong volunteer management software should support the full process of a volunteer's journey with your program, from registration to engagement.
Here are the tools the most popular volunteer management systems include that focus on recruiting:
Recruitment Tools
Take volunteers through the "new volunteer" sign up process with these features to make your recruitment efforts much easier:
Volunteer Sign-Up – Simplifying volunteer sign-up! When looking for a system, one of the first features many volunteer managers search for is easy browsing sign up for volunteer opportunities.
Volunteer Database – Collect your volunteers contact information, schedule availability, and store their preferences. Some systems also collect your volunteer's qualifying documents .
Team and Group Registration – Scheduling and coordinating volunteer teams and groups can take up much of a volunteer manager's time. Volunteer management software can streamline team and group registration along with scheduling.
Waivers and Background Check Integration – Ensure the safety of your program with liability waivers that allow e-sign. Many volunteer management systems integrate with background check companies. This way, you'll be able to keep these documents safe in your database and have them associated with the proper volunteer and program.