Microvolunteerism Resources for Your Volunteer Program
At the beginning of our webinar, we asked attendees to share one word in the chatbox that was the "why" behind their volunteers choosing to volunteer with their organization.
We created a word cloud from all of the words put in by volunteer managers.
Community came up again and again!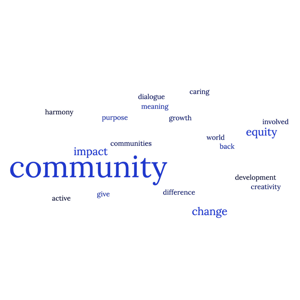 Do you need a volunteer management system that allows for the flexibility of Microvolunteerism? Learn more about Get Connected by Galaxy Digital volunteer management tools - Send an email to info@galaxydigital.com
Want to Attend our next webinar live?
Never miss another webinar - become a Volunteer Management Insider